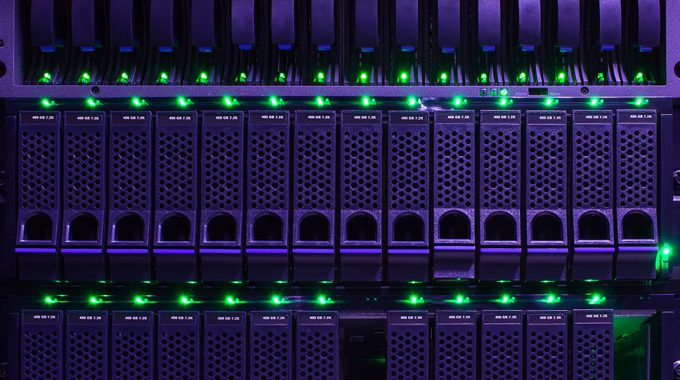 Synology Announces New RackStation
Synology Introduces RackStation RS2418+/RS2418RP+
Affordable SMB storage solution that can serve as a private file server, backup target, and more
BELLEVUE, Wash. — 29 March 2018 — Synology® Inc. today launched RackStation RS2418+/RS2418RP+, a 2U, 12-bay rackmount NAS providing easy-to-scale storage capacity with affordable total cost of ownership (TCO) for small- and medium-sized businesses.
RS2418+/RS2418RP+ supports up to 144TB raw capacity in a single 2U chassis. The storage capacity can be further expanded up to 288TB when connected to one RX1217/RX1217RP, providing on-the-fly volume expansion.
"RS2418+/RS2418RP+ is designed to solve common IT challenges for small- and medium- sized businesses: budgets are tight, data volume is increasing rapidly, and IT staff is limited." said Jason Fan, Product Manager at Synology Inc. "RS2418+/RS2418RP+ is designed to solve these challenges. It offers scalable storage capacity with affordable TCO, at the same time providing versatile software applications which make it ideal to serve as a file server, a centralized backup target, or a hub-and-spoke backup target for distributed businesses."
RS2418+/RS2418RP+ is powered by an Intel® Atom® C3538 quad-core CPU and 4GB DDR4 non-ECC UDIMM RAM, expandable up to 64GB with four 16GB ECC UDIMMs. The four plug-and-play Gigabit Ethernet LAN ports come by default and can be expanded with higher performance 10GbE NIC through the PCIe 3.0 slot, providing over 1,400 MBps sequential throughput and 38,900 iSCSI random IOPS.
The PCIe slot can also seat the M.2 SSD adapter card, which can significantly boost the performance through the SSD cache, ideal for applications like database storage, multiple user file server, or video editing.
RS2418+/RS2418RP+ runs on DiskStation Manager, the advanced and intuitive operating system for Synology NAS devices, with various applications offered to enhance work productivity. Synology has received numerous media accolades, topping the mid-range NAS category in TechTarget's storage solution survey and winning PC Mag Readers' Choice seven years in a row.
For more information on RS2418+/RS2418RP+, please visit https://www.synology.com/products/RS2418+